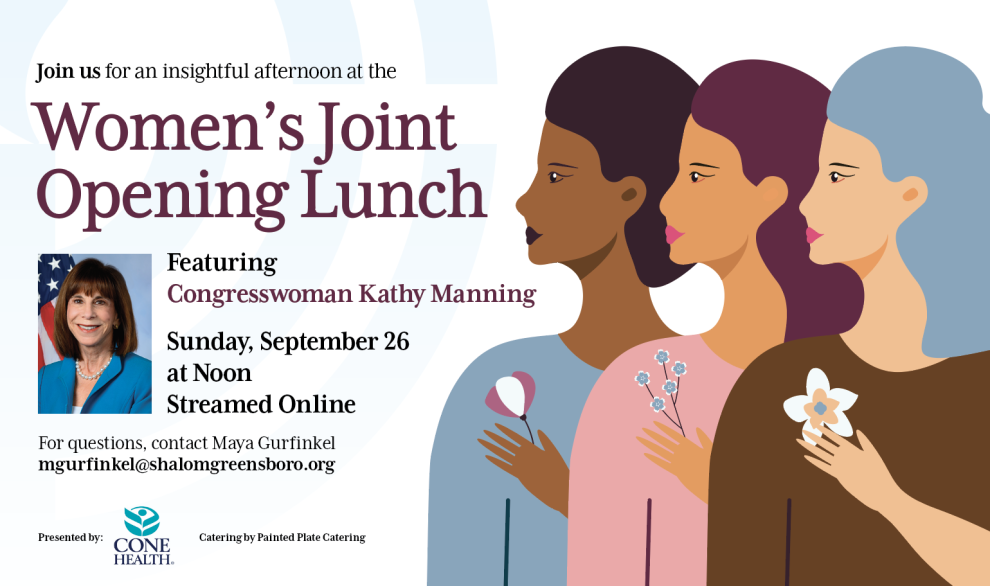 The Time is Now —
Women in Politics/Power

Sunday, September 26 at Noon
Featuring Congresswoman Kathy Manning
The Women's Joint Opening Event brings together all women affiliated with different institutions within the Greensboro Jewish community to support women-focused initiatives. This year's theme and key note speaker Congresswoman Kathy Manning will discus "The Time is Now - Women in Politics/Power"
The event will be produced by local personality and meteorologist, Eric Chilton. 
A delicious catered lunch can be ordered as part of your registration, and will be provided by the Painted Plate. If you choose to order lunch, it will be available for pickup beginning at 10 a.m. on the day of the event.